Getting Started: Answering Eligibility Questions
Refer to this video to see the process of Answering Eligibility Questions for your fields.
Answering Eligibility Questions demo is 0:30 - 0:50
Step 1: Answer eligibility questions to confirm your fields are eligible for the program. Click 'Save & Finish' in the bottom right-hand corner. You'll then come back to the Summary Page where you can start to add in your practice changes.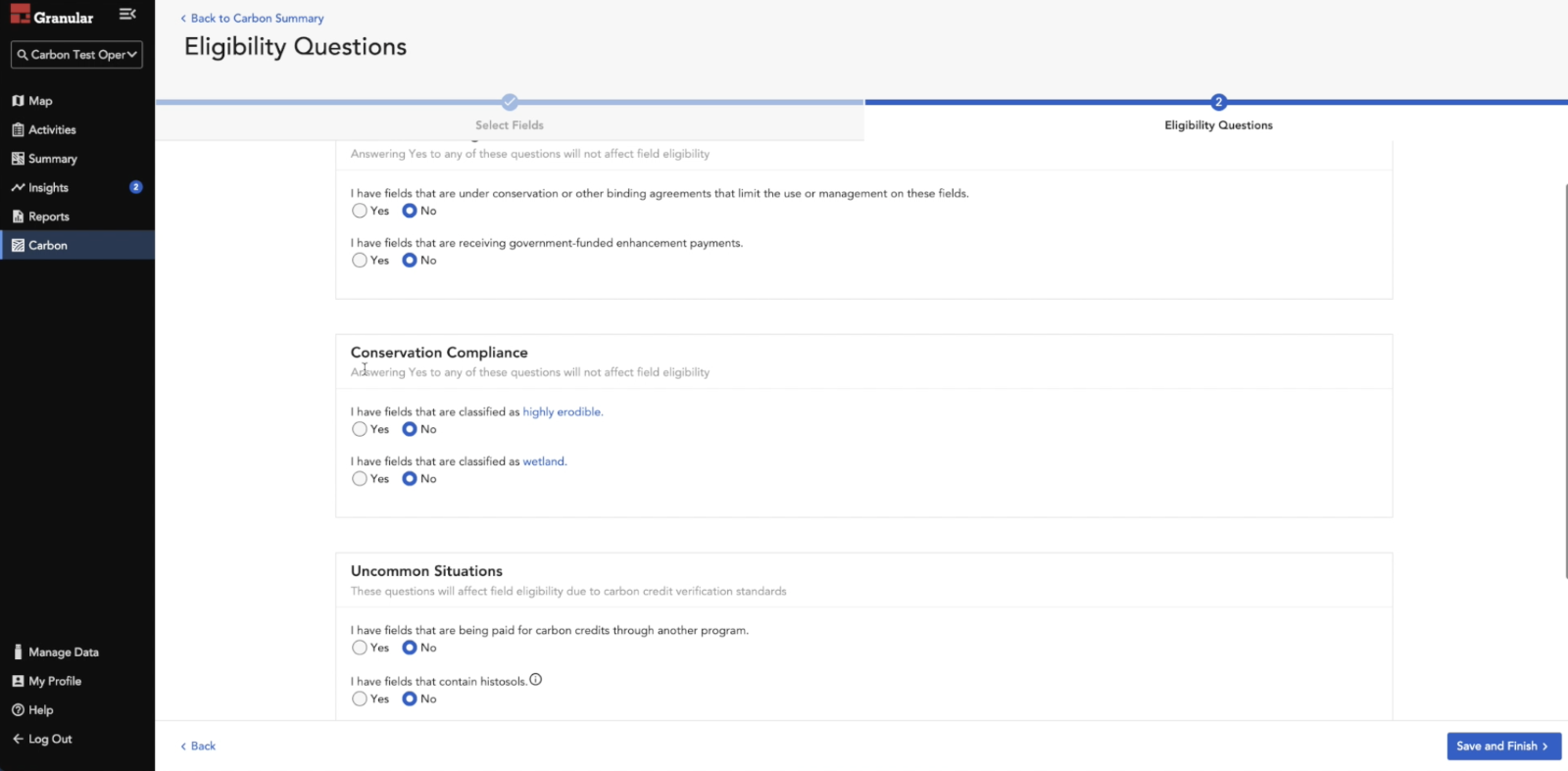 Next Step: Getting Started: Entering Practice Changes
Questions about Answering Eligibility Questions? Here are some FAQs about Eligibility:
Who is eligible for the Corteva Carbon Initiative?
Can I enroll if my land is part of CSP, EQIP, or another NRCS program?
Why is pastureland/rangeland/forested land/orchards/etc. not eligible?
Do I need to delete my ineligible fields?