Getting Started: Entering Practice Changes
Refer to this video to see the process of Entering Practice Changes.
Entering Practice Changes demo is 0:50 - 1:26
Step 1: To log practice changes on your fields, click the 'Enter practice changes' button next to the field you wish to update.

Step 2: Click on the drop-down arrow next to each type of practice change to display more information. Select the relevant year and then click 'Save Practice Change' in the bottom right-hand corner.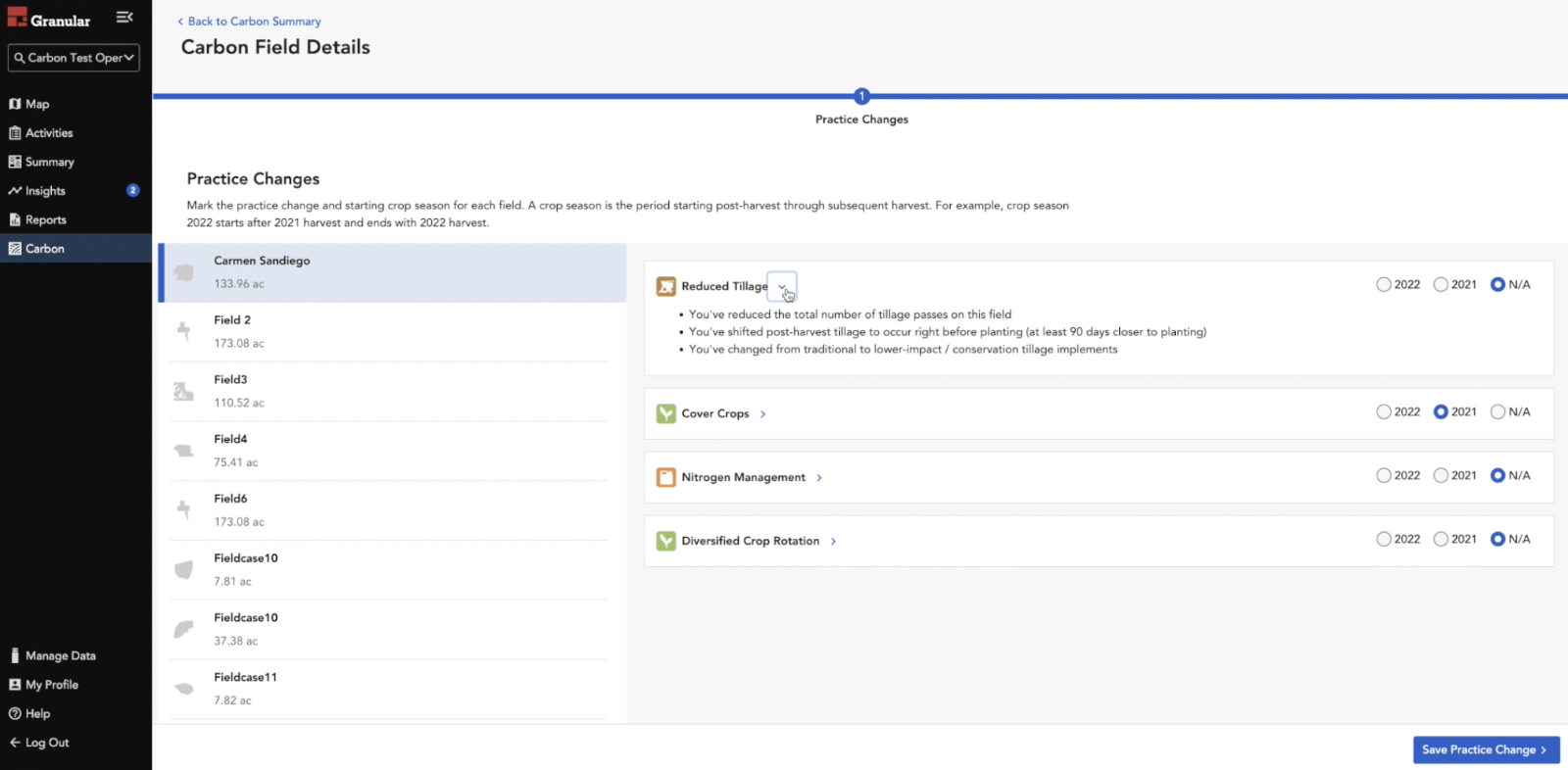 Repeat steps five and six for each field you wish to enroll, and you will be on your way to earning carbon credits. Once you have logged practice changes, you will see the information reflected on the Carbon Summary page.

Questions about Entering Practice Changes? Here are some FAQs about Practice Changes:
What practice changes qualify?
Why do I need to have a practice change?
Since when and by when can I adopt a new regenerative practice to meet the additionality requirement?