Navigating Managing Data with Ease: A Step-by-Step Tutorial For Data Upload, and Preview
1. Select Manage Data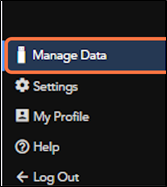 2. Uploading data into Granular Insights can be done via "select files" or the "Drag and Drop" options.
Drag and Drop

Select Files
Note: Automatically create fields toggle allows data to build boundaries off data (also under Settings > Other Settings)
Alternative option located after you choose "Select Files" you will get a drag and drop or select more files option.


3. Once a file has been selected, data will be displayed in an upload window.

More info about data preview and other helpful tips: Data Preview
In-app steps

Select 'Preview Files' after uploading.

Once your upload is complete, click 'Preview Files' located in the picture to begin the preview process.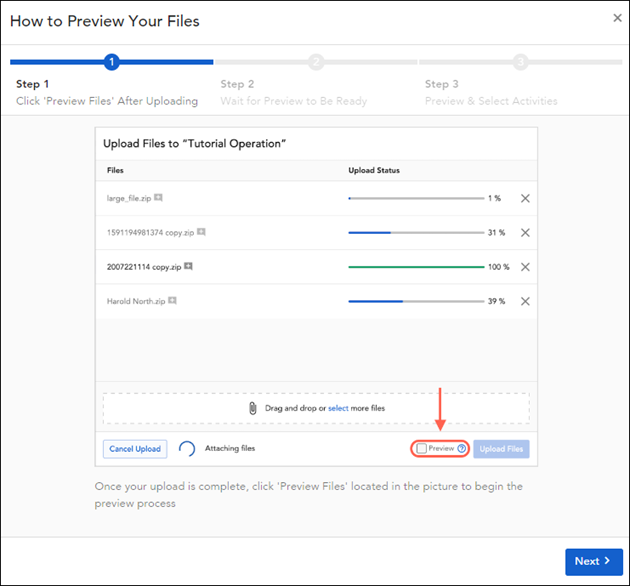 Wait for Preview to be ready.

While our systems quickly prepare your files for preview, you'll get update alerts that look like this. Once ready, you can click 'Preview Files' to proceed.

Those alerts will be under your Activity section within Manage Data, shown below: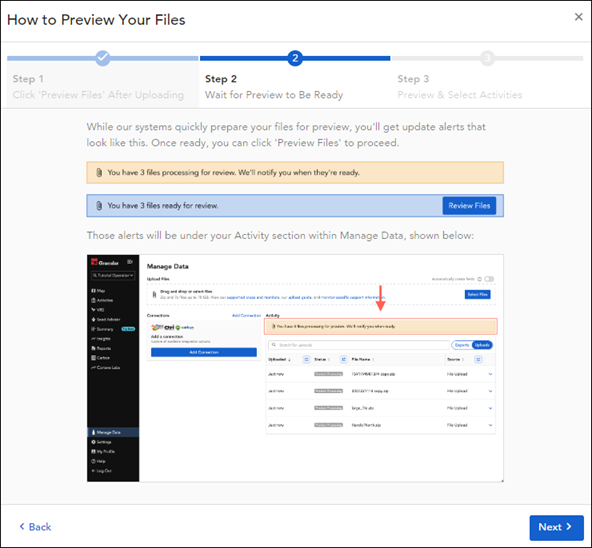 Preview & Select Activities

You can select which activities within the file will be analyzed within Insights.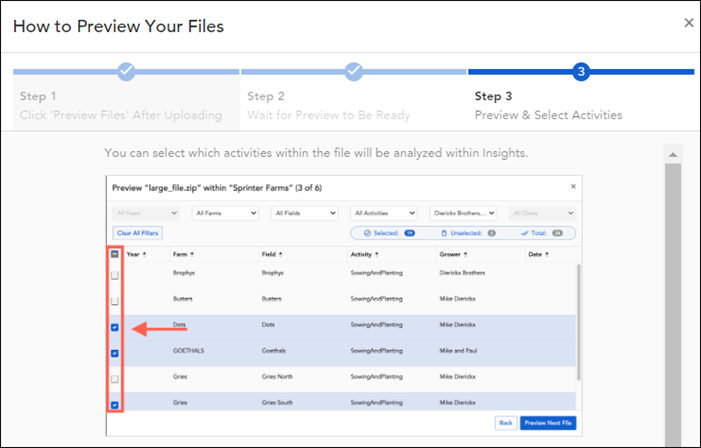 You can filter this view by Year, Farm, Field, Activity, Crop, Grower, or Date.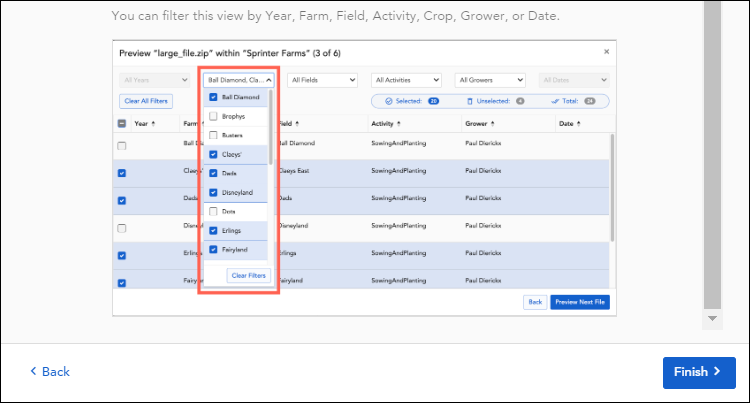 When you are done with editing and filtering data you would like to upload, select complete. The file will then go from Preview Ready to Processing.

Step by step video
Was this article helpful? 0 out of 0 found this helpful