Getting Started: Manage Data user guide
The new Manage Data page has been released. The attached PDF will help navigate you through new features and functions that have been added.
Please contact support if you have questions or feature requests about the new page.
If you need assistance with using or troubleshooting data that has been uploaded, please follow these steps:
Select the "Get Help" link.

The following popup window will appear select "Copy"
Select Support.us@granular.ag this will open a new email to send info to support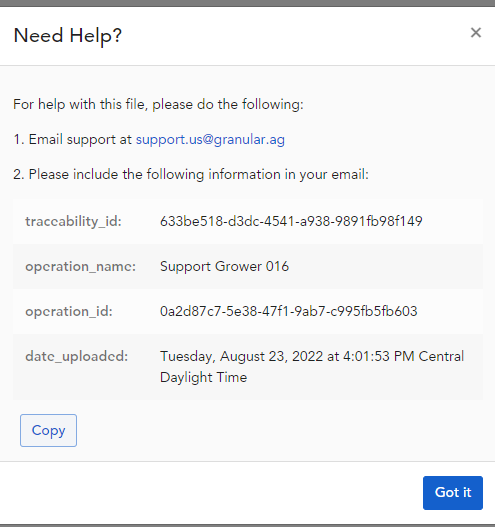 Paste the info into the body of the text below is an example of what the email will look like

**Please also include any other applicable information we may need. Some additional info may include but is not limited to the following:
Monitor Type (

i.e.

Deere GS3, Case Pro 700)
Data type (Seeding, Harvest)